Join over 1,000 campaigners from across the world who registered for this webinar to learn how campaigners across Africa, Asia, the U.S. and Latin America are using Twitter as a powerful tool to build people-powered campaigns for change.

Campaigners share how they are using Twitter to help Kenyan children win back their playgrounds, Indian human rights activists fight back against police intimidation, communities victimized by climate disasters in Mexico get organized, Palestinians win agreements from celebrities and corporations, local artists hold developers accountable, indigenous people of the Amazon fight back, and lots more.

Presentations are in English, Spanish and Portuguese, with captioning in Arabic, Bahasa, French, Hindi, English, Spanish and Portuguese.
Join SMT's Digital Campaign Community Facebook Group

SMT Instructors:
Soumya Bhat - Soumya served as the Web & Social Media Editor at Amnesty India, where she has worked on many human rights campaigns. In 2017, she was one of the coordinators of "#IWillGoOut", a young feminist movement to reclaim public spaces. The movement organized and mobilized people across 31 cities over digital spaces. She also served as the assistant coordinator of the One Billion Rising movement in India in 2015-2016. She is passionate about people power and the potential of large movements to change public mindsets.
Ana Lozano - Ana has been campaigning for human rights since 2007, first as an Amnesty International Mexico volunteer. After a few years focusing on children's rights and education projects, she shifted towards digital campaigning as founding member and Campaigns Manager of Change.org México, where she spent years supporting thousands of citizens, grassroots activists and organizations to create and lead successful campaigns spanning issues such as women's rights, LGBTQ+, environment, criminal and economic justice. She was witness and part of policy changes, constitutional reforms, and a culture shift towards more active and participative citizens creating change in Mexico and Latin America. She has focused on the intersection of online and offline action, working closely as a trainer as well as directly supporting advocacy organizations, grassroots activist networks and civic tech projects. Always a feminist.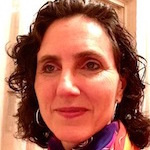 Hannah Roditi - SMT Director, US. Long-time union, community and faith-based organizer passionate about redistributing power. Founded and ran a faith-based – labor coalition in CT for 10 years, winning legislation and city laws to break down racial barriers to good jobs. Has designed and led social media training for groups from D.C. to Oakland as well as on-line trainings with up to 500 campaigners, including in Spanish and bilingually for mixed language groups. Works with unions and organizing groups to help them ramp up with social media to build power and win campaigns. The use of new tech tools to strengthen on-the-ground organizing and ramp up pressure on targets is a passion of Hannah's.
Guest contributors: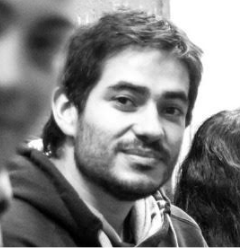 Inti Bonomo - Activá el Congreso, Argentina
Julio Mena - #Verificado19S, México

Daiene Mendes - WITNESS Brasil

Loui Mainga, WITNESS Africa

Indira Cornelio - WITNESS México

Photo credit: Steve Eason, Extinction Rebellion's Red Brigade, defending the right to protest, London April 2021

Comments from registrants:
"Excellent overview of the power of twitter. The examples are great!" - Antonio Gisbert, Chief Petitioner, Oregon People's Rebate
"Tangible examples from all across the globe in many languages - super inspiring and impressive!" - Kristen Cox, Durham Community Land Trustees
"This course is extremely informative and insightful for anyone interested in harnessing twitter for organizing. I particularly enjoyed the wide ranging examples of twitters influence on social justice movements and campaigns in large and small scales." - Rachel Menge, Activist
"Useful insights and guidelines for anyone planning on using Twitter for mobilizing and campaigning. Twitter is a great way of getting the word out about injustice fast, economically, conveniently and to a jaw dropping number of people especially in areas of the world where there's a crackdown on freedom of speech." - Onche Inalegwu, Communications Officer, Education as a Vaccine
"Very in-depth and I especially love the diverse set of examples given about using Twitter in a campaign" Sabin Muzaffar, Executive Editor, Ananke
"I definitely appreciate the efforts and deliberations that have been put together to pass these lessons onto activist communities...they've increased my awareness in the tools and tips of trade that can be input into the African activist space." - Waihiga, K.Muturi